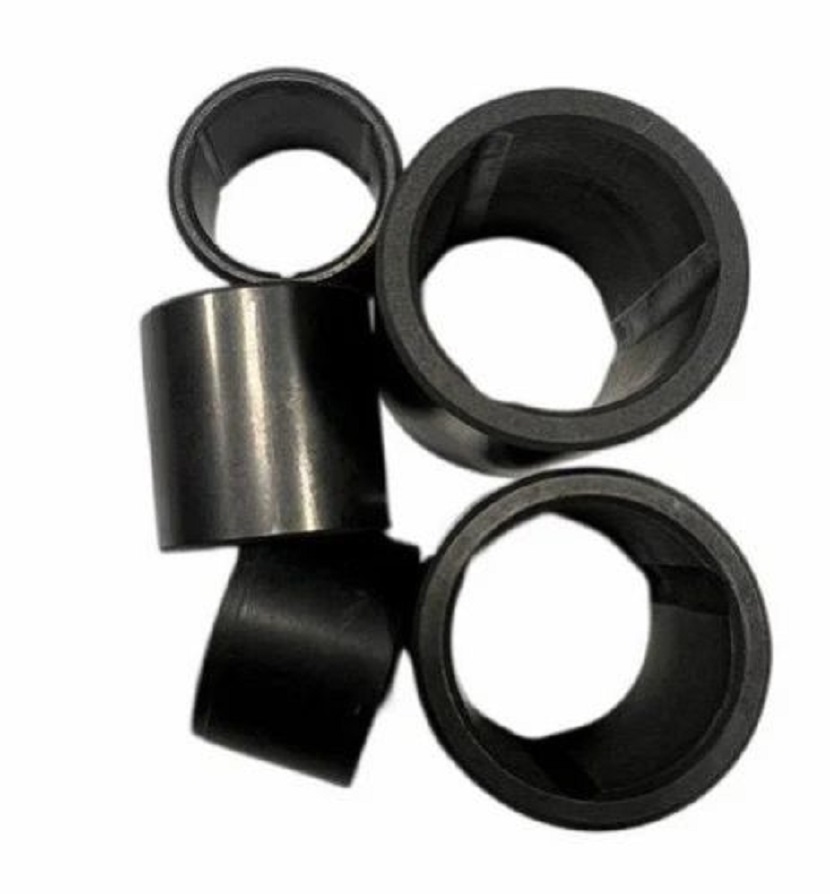 Carbon bush are essential parts in a variety of industrial applications because they provide crucial insulation and support for rotating machinery. To ensure the best equipment performance and longevity, it is essential to choose the right carbon bush manufacturer. Making the best decision can be difficult in the vibrant industrial environment of Gujarat, India, where a huge number of producers supply carbon bush. This article attempts to offer a thorough guide to help you choose the right carbon bush manufacturers in Gujarat, ensuring that your equipment runs effectively and dependably.
So, what are carbon bushes?
It is basically an electrical part. Carbon bush is useful for several kinds of electric motors. It is useful for generators too. It is commonly referred to as a motor brush. It performs the function of a sliding contact. It transports electrical current from a stationary part (often the motor's housing) to a spinning part (like the armature). Carbon bushes are made by combining carbon and other materials. Those have strong electrical conductivity. Carbon bushes may eventually need to be replaced. It is to ensure the motor or generator operates efficiently. They are frequently found in things like power tools, industrial machinery's electric motors, and tiny appliances' generators.
Factors To Keep in Mind While Choosing a Manufacturer
Carbon bushes are necessary to maintain electrical contact. It is useful to transmit power to the rotating component. Following are the factors to keep in mind while choosing a Carbon bush Manufacturer.
Recognize Your Needs
Learn as much as you can about the needs of your machinery to start. Take into account the machinery you have, its particular uses, and the operating environment. Establish the kind, size, and number of carbon bush you require. Precision is essential to guarantee a perfect fit and the best performance because different machines may have different needs.
There are several types of carbon bush, including cylindrical, flanged, and thrust bush, each with a distinct function. You may choose the proper type of carbon bush and avoid compatibility problems by being aware of the particular requirements of your gear.
Budgetary Factors
It's critical to establish a budget for your carbon bush needs. Striking a balance between quality and cost-effectiveness is crucial. Bear in mind that by lowering maintenance and replacement costs, investing in high-quality carbon bush can result in long-term savings.
When creating your budget, take into account not only the cost of the original purchase but also the ongoing costs related to the effectiveness and longevity of the carbon bush. High-quality bush may cost more upfront, but they can save you money over time by reducing wear and tear on your equipment.
Requirements Specific to the Industry
Take into account any rules or laws that may be applicable to the carbon bush you need that are industry-specific. There are strict quality and safety requirements in some businesses, such as the manufacturing of medical or aircraft equipment.
Compliance with regulations is a requirement in various sectors. For instance, in order to guarantee safety and dependability, aircraft applications demand parts that adhere to rigid aviation regulations.
Material Quality
Carbon bush must be made of high-quality materials if they are to work well and last a long time. When it comes to electrical conductivity, temperature tolerance, and wear resistance, various carbon materials have distinct advantages. Ask potential manufacturers about the materials they use and make sure they meet your unique requirements.
The material to use depends on the intended use and the surrounding environment. For instance, metal-impregnated carbon bushis appropriate for situations involving frequently occurring high loads and temperatures.
Personalization and Product Selection
An important benefit is the option to tailor carbon bush to your specific needs. Look for manufacturers who can provide specialized solutions, as this will increase the machinery's effectiveness and durability. Think about the manufacturer's ability to accept unusual features, custom sizes, or shapes. Examine the manufacturer's normal product line as well to make sure it meets your needs. A manufacturer's capacity to adapt to numerous applications and industries may be shown by a varied product portfolio.
Customization is crucial for businesses where standard components could fall short of specifications. For instance, carbon bush may need to meet particular performance requirements in the aerospace industry. A manufacturer who works with you to develop unique solutions, especially for your equipment, can provide you with an advantage.
Examination and Quality Control
Carbon bush should be of consistent and dependable quality. Ask about the testing and quality control measures used by the company. Every stage of production will be subject to strict quality control procedures at a recognized manufacturer.
Dimensional inspections, hardness tests, electrical conductivity tests, and material composition analyses are examples of typical tests. Obtain proof of compliance with industry norms and specifications through paperwork or certificates. Manufacturers who follow strict quality guidelines are more likely to regularly provide high-quality goods.
Cost- and price-transparency
Cost is an important consideration, but it shouldn't be your only guide. Think about the components, production methods, and customization that affect the cost of carbon bush. Pricing transparency is crucial. To make accurate comparisons, request thorough quotes from several manufacturers.
You'll be able to make an informed choice that fits your budget thanks to this transparency. Finding the right balance between price and quality is crucial. Analyze the entire value provided by each company, taking into account elements like product quality, longevity, and post-purchase assistance.
Customer service and follow-up care
It is impossible to stress the importance of providing outstanding customer service, particularly when working with sophisticated industrial parts like carbon bush. Take into account each manufacturer's level of customer support, especially with regard to resolving any issues or worries following a purchase.
When selecting a manufacturer of carbon bushings, strong customer service may be an important factor. The manufacturer's dedication to meeting your needs, offering prompt help, and guaranteeing the longevity of your carbon bush may have a big impact on how satisfied you are with their products overall.
Certifications and Compliance
Verify whether a manufacturer conforms with regulations and holds the required licenses. Request documentation or certificates demonstrating conformity with these requirements. If manufacturers invest in quality management systems and continuous improvement processes, their products are more likely to be dependable and consistent.
Compliance with regulations and certifications demonstrate a manufacturer's commitment to maintaining high standards for quality and safety. When working with essential components like carbon bush, selecting a producer with the necessary certifications will boost confidence in the product's quality and dependability.
You should typically buy it from a reputable or professional power tool manufacturers. The tool itself have certain tags. These tags help to choose right bush for your product. You can buy the right carbon bush with the carbon brush reference number. Otherwise, this information is available on the brand websites. Or in the product instructions. In this situation, you must know the type of tool you need. You should use the model number and research the data and figures online.
You need to replace carbon bushes once in a while. It is important to know every detail from manufacturers while buying one. You might not be aware of their original measurements as a result. It's important to keep the size in mind. Because a lot of things depends on the size. Sandpaper is useful to simply reshape the graphite. You can use it if your carbon brushes are too large.